Biography of Sidhu Moose Wala : Net Worth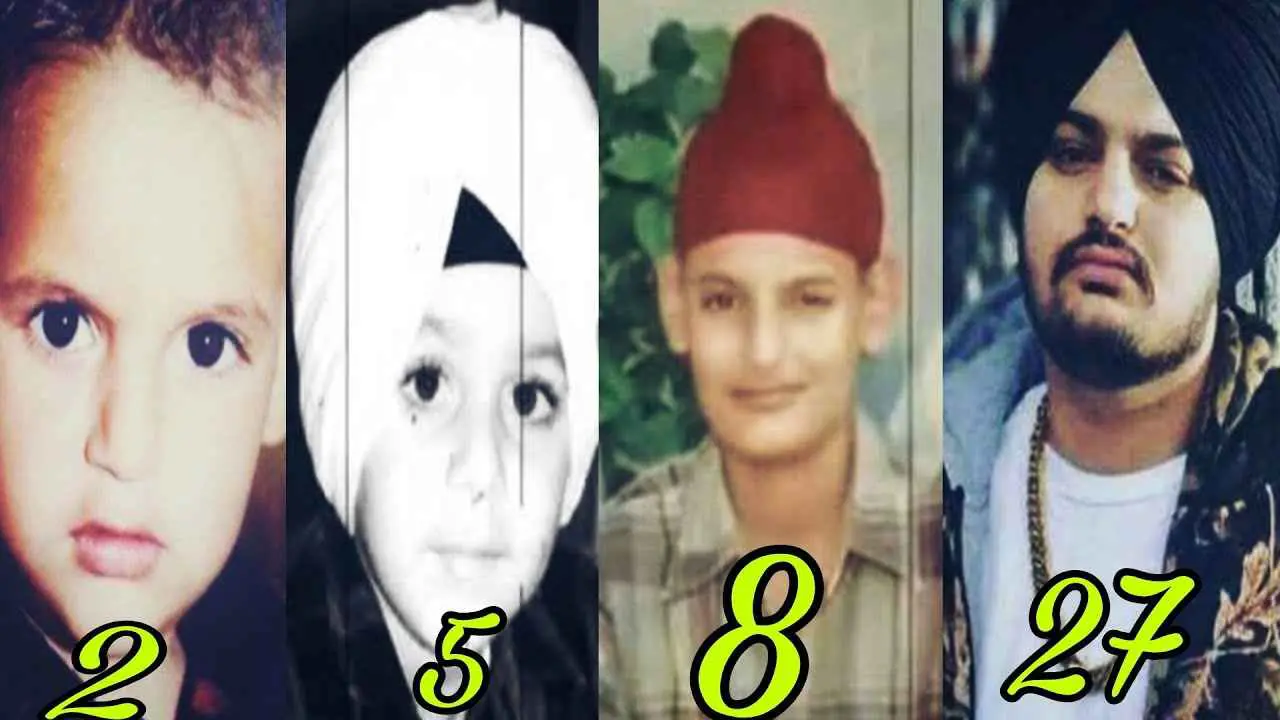 Let us once again remember those special moments of Sidhu Moose Wala's life, how a common boy used to express his pain with his songs. Sidhu Moose Wala was a resident of Moosa village of Mansa in Punjab.
People started knowing Sidhu and his songs started winning the hearts of people then he changed his name from Shubhdeep Singh Sidhu to Sidhu Moosewala. Since childhood, Sidhu was fond of singing, so Sidhu had made up his mind that he would become a singer in the future. Sidhu was criticized a lot for his looks since childhood.
But Sidhu clearly said that if my mother likes me, my father likes me, then I don't care about the world. Sidhu's father was in the army But due to an accident, he had to be admitted to the police.
Like all parents, Sidhu's parents also wanted Sidhu to complete his studies first and then do whatever he likes. He should do so to keep his parents' heart away from the electronics at Guru Nanak College, Ludhiana.
While studying, Sidhu also thought that I want to sing a song too, but there was a big problem with this Sidhu. He did not know how to write songs. For this, Sidhu worked hard to find a writer. After several rings to the writer, he picked up the phone. Then Sidhu told that writer about the hobby of singing the song. The writer said that work, you come to this village, I will tell you the address ? Sidhu left very happy.
The weather was rainy. Sidhu sat on his bike and reached only during the rainy season. Sidhu was very happy because today he got a chance to sing a song. But as soon as Sidhu reached there, that writer did not pick up the phone at first, when he picked it up, he said that go today, I do not feel well. Sidhu felt very bad about this writer and on the same day at the same time Sidhu decided that I will now write my own song and go to it myself and see what Sidhu has been doing till now.
Sidhu's first song was written and  singer Neerja was ready to sing this song and the song went well. Sidhu left as soon as he studied. Canada for further studies, because mother and father had also given an ultimatum that first Sidhu has to complete his studies, after that Sidhu can become a singer.
But while studying, Sidhu faced some problem in that course, due to which Sidhu had to change his college. When Sidhu went to another college, he had many options, but Sidhu chose hotel management course. Sidhu thought that studies would have to be reduced in this and at the same time I would give more attention to singing.
But Sidhu faced a lot of problems in hotel management training. Because during this training Sidhu had to cut beef. Had to wash dishes. Sidhu did not want to cut beef, so during that time some of his friends would have helped him with this thing.
One day it so happened that some Nigerian friends came to Sidhu and started telling Sidhu that Sidhu have you heard this song? what a cool song Since then two were washing dishes at that time. And when they heard this song, they smiled and said that I have written this song.
After hearing this, his Nigerian friends became very fond of him. What was it then, Sidhu said that now I will write my own as well as sing it. Sidhu himself made his first song in Canada called G Wagon, the first music album PBX One. Made for his haters and also launched another song by doing Lifestyle.
One after the other, Sidhu's winning songs were also there. He started making a splash and from here Sidhu became a well-known name. Sidhu says that whatever happens in my life, I keep on making songs on it. That is why Sidhu is called a legend. Even though Sidhu is no longer with us, he will always live and rule our hearts with his songs.
Net Worth of Sidhu Moose Wala :2022
| | |
| --- | --- |
| Net Worth 2022 | $4 Million |
| Net Worth In Indian Rupees | 29 Crore |
| Monthly Income | 35 Lakh + |
| Yearly Income | 4 Crore + |
| Per Song Income | 6 To 8 Lakh |
| Profession | Singer |